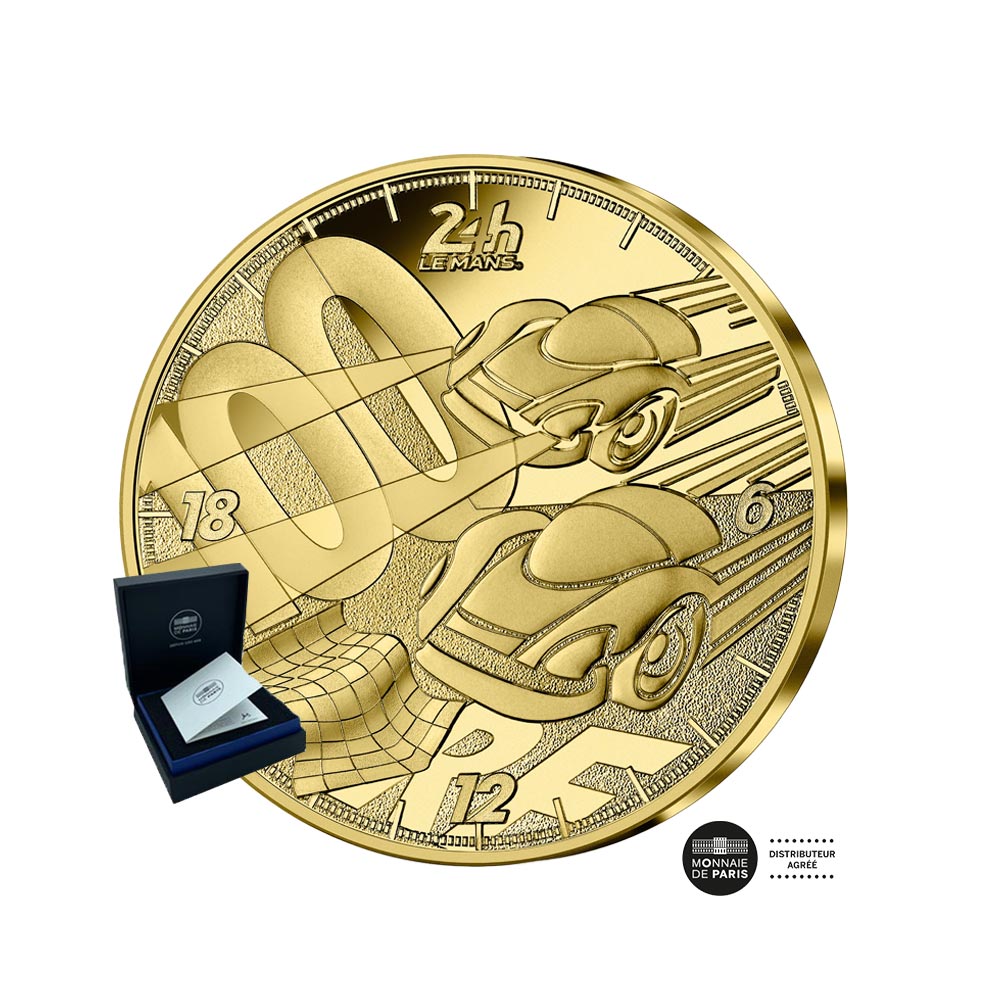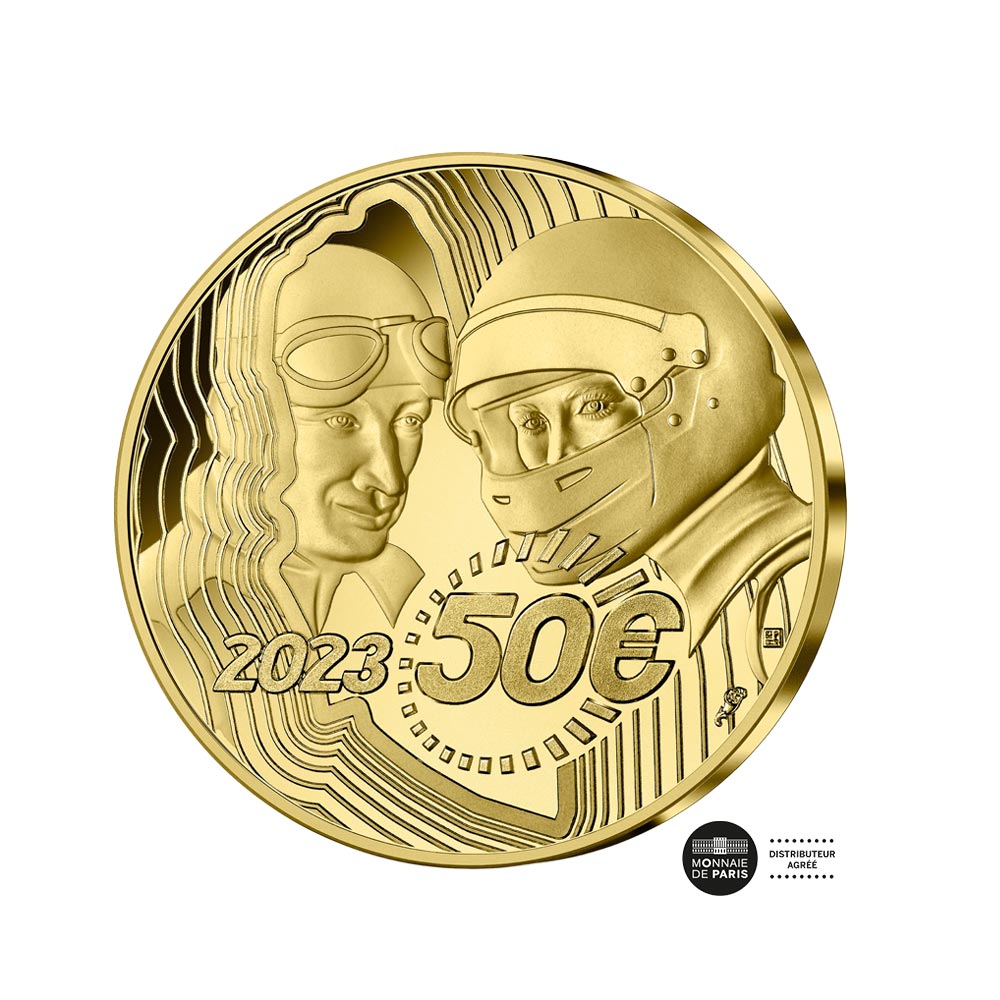 24 hours of Le Mans - Currency of € 50 or 1/4 Oz - BE 2023
5% immediate discount to add to the basket
PRECIMENTE - Delivery from mid -June
Obverse
We find on the face of this collector currency two racing cars registering in a
24h chronometer. The reverse polishing on the top of the currency makes it possible to differentiate the day of the night, providing a contrast and an additional reading depth. The lighthouses of the vehicle driving at night highlight the "100" of the centenary of the 24h of Le Mans, while lighting the way beyond this edition of the competition.
Reverse
On the reverse, there are two portraits of pilots facing each other. The left face evokes a pilot from the beginning of the 20th century, participating in the first edition of the Grand Prix of Endurance of the Automobile Club of the West while the face has the right marks the evolution of a century of competition automobile. The 24 -hour circuit layout acts here as a mirror, a window opening onto the past but also on the future.
Currency : Euro
Country : France
Metal : Or 999%
Weight : 1/4 Oz
Quality : BE
Cut : 37,000 mm
Draw: 3 000
Facial value: 50 Euro
Year : 2023
Mint: Monnaie de Paris