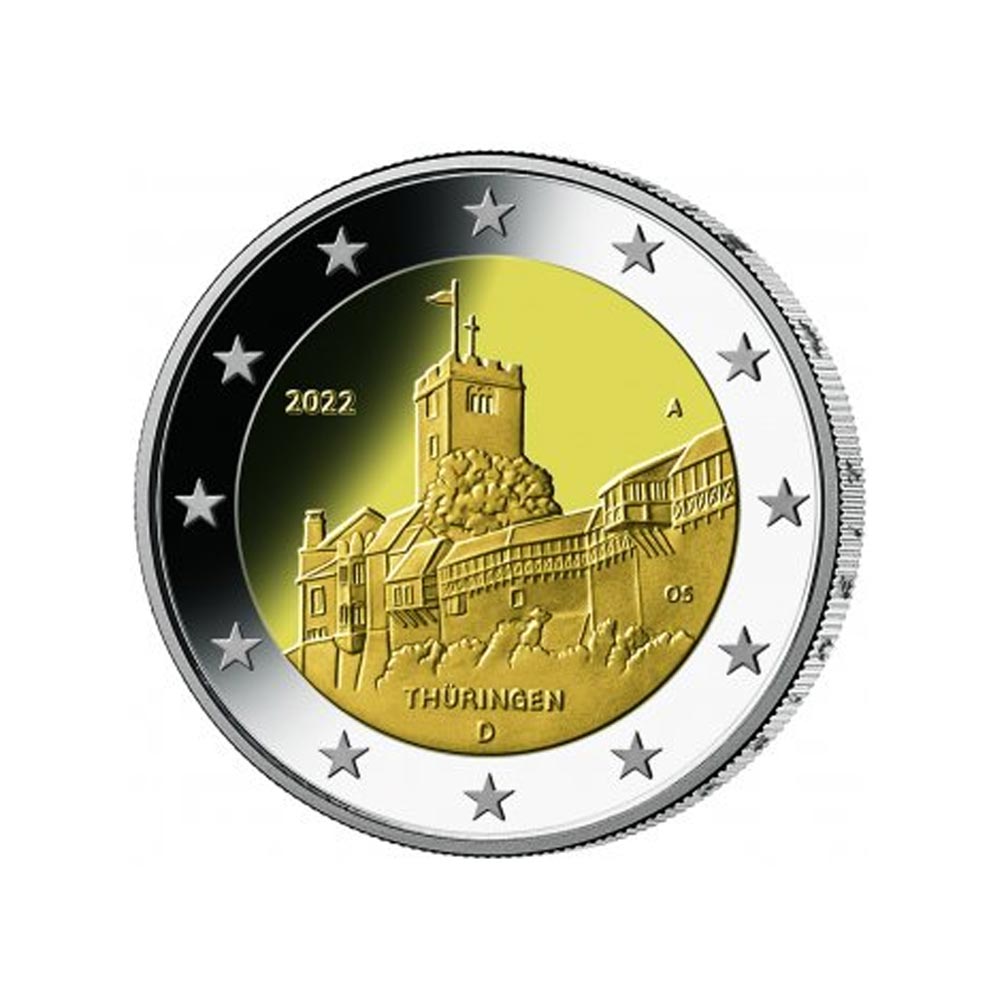 Be Germany Box 2022 - Lot of the 5 workshops (A, D, F, G, J)
Germany will emit its BE box (Belle Epreuve) containing 9 pieces: the facial values ​​from 1 hundred to 2 euro and the 2 euro dedicated to the Wartburg castle, in the federated state named the Thuringia.
The program is announced by the German Monetary Institute for March 2022.
Currency : Euro
Country : Germany
Metal : Bimetallic
Weight : N.A.
Quality : This
Cut : N.A.
Draw: N.A.
Facial value: 5.88 euros per box or 29.4 euros
Year : 2022
Mint: N.A.