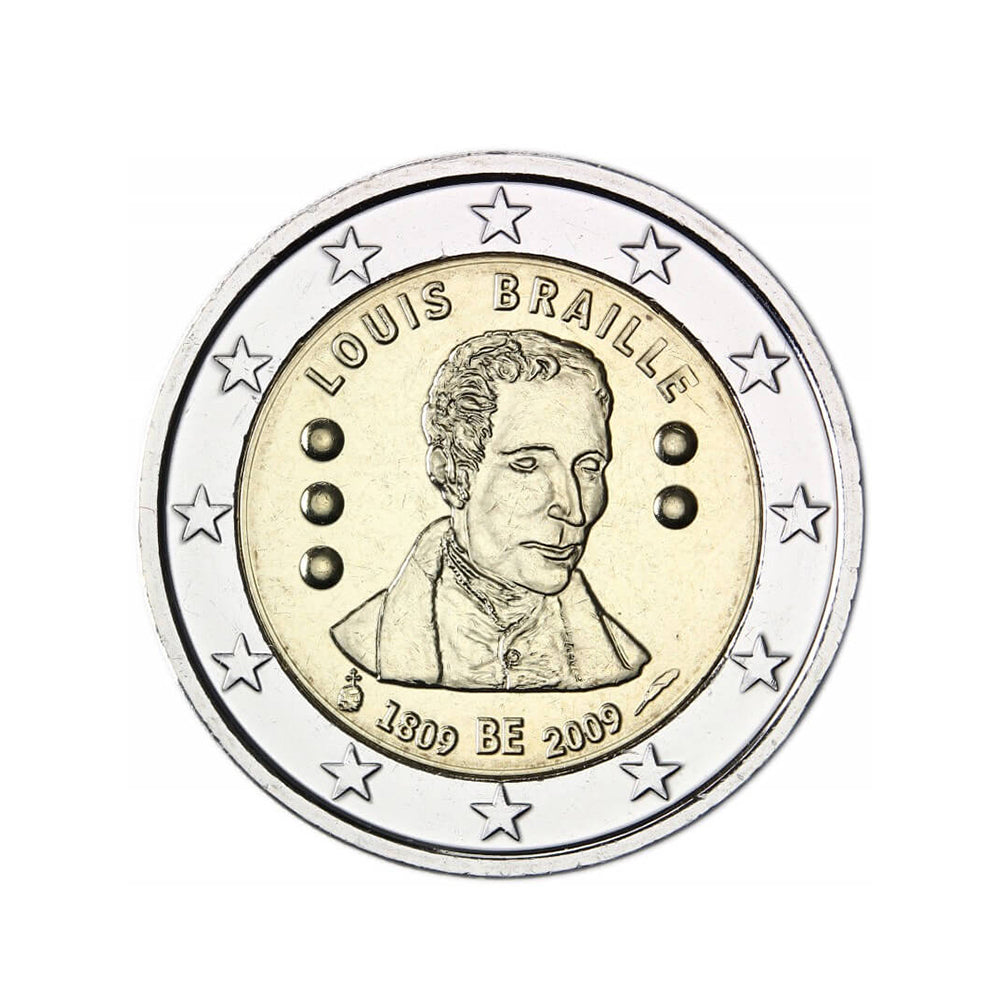 Belgium 2009 - 2 Euro commemorative - Louis Braille
Obverse
2009 having marked the bicentennial of the birth of Louis Braille, Belgium issued this part of 2 euros in honor of the inventor of the writing system for people with blindness or visually impaired. On his lead to a portrait of Louis Braille, between his initials L and B, written in the alphabet of which he is the author. Above the inventor's effigy is written his name "Louis Braille". Under the portrait is indicated the emitting "BE" country between the dates "1809-2009".

Reverse
A map of the European continent is represented on a dynamic canvas made up of the twelve stars of the European Union.
Currency : Euro
Country : Belgium
Metal : Cupro-nickel
Weight : 8,50 g
Quality : UNC
Cut : 25,750 mm
Draw: 5 000 000
Facial value: 2 Euro
Year : 2009
Mint: N.A.