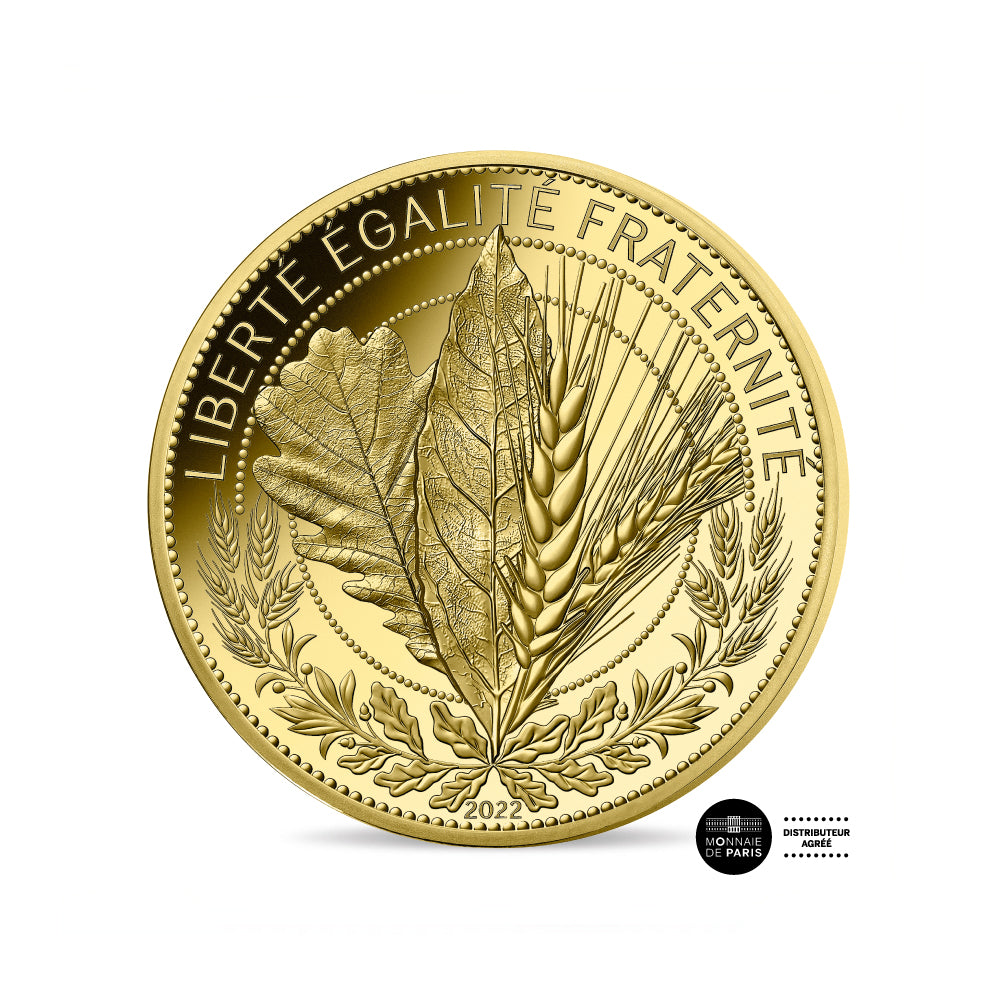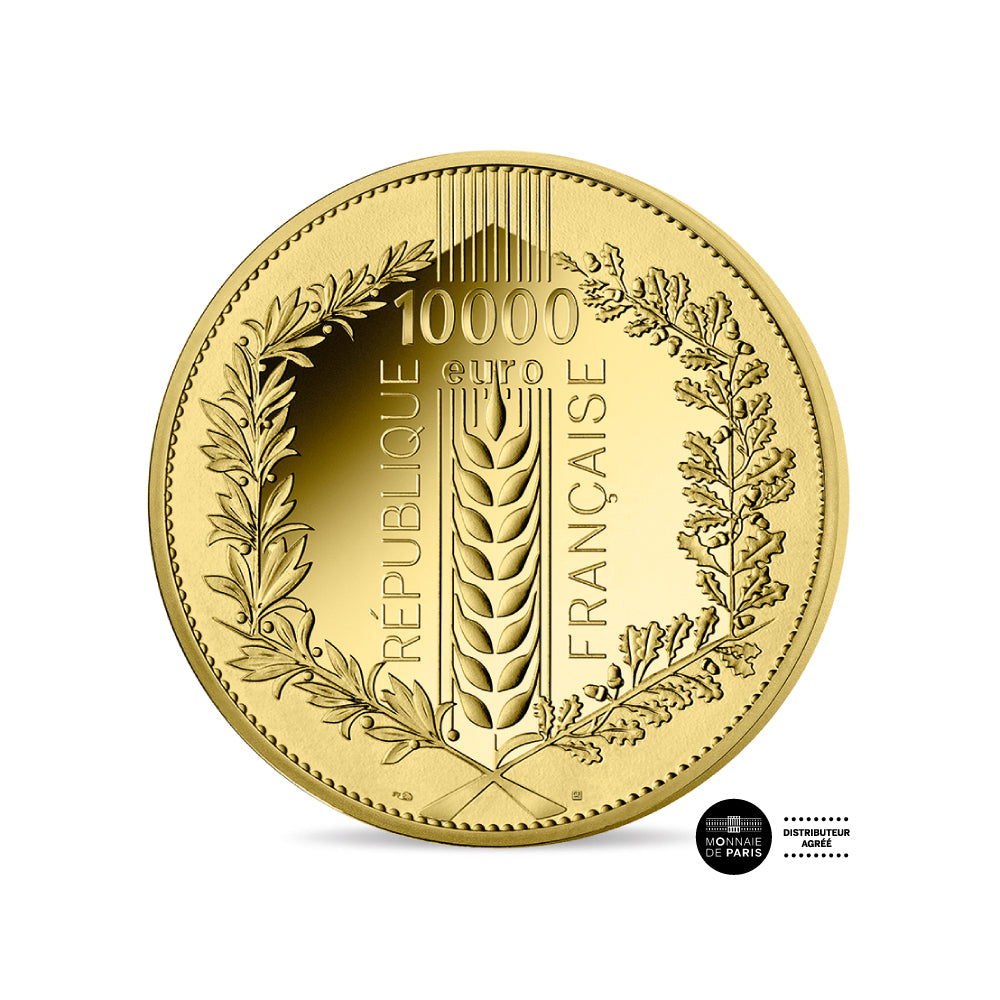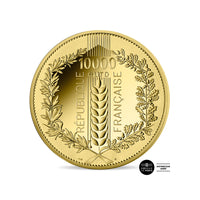 Natures de France - Trilogy - Mint of € 10,000 Gold - 2022
Obverse

This exceptional currency of 10 000€ in gold Elegantly combines the three natural numismatic species of the collection. The strength and longevity of Oak rub shoulders with the perseverance and glory of laurel as well as the richness and abundance of
wheat. Here it is engraved for eternity, conclusion in the highlight of the series Nature of France. The upper part is surrounded by the motto of the French Republic: " Freedom, Equality, Fraternity ». A pearl making the outline of the piece brings an elegance cachet to the latter and recalls ancient graphics of French currencies.
Reverse
The reverse is common to the series. It presents the three symbols of nature taken up in this collection: oak, bay leaf and wheat. A hexagon is inserted into the
decor, representing the France. The laurel branch on the left and the right oak branch adorn this hexagon. We find the ear of wheat in the center of the reverse.
This is crowned by the facial value and surrounded by the mention "French Republic". Engraving punches are visible on both sides of the stem of
branch branches and oak. A pearl making the outline of the room brings a cachet of elegance to the latter and recalls old graphics of currencies
French.
Currency : Euro
Country : France
Metal : Or 999%
Weight : 100 g
Quality : UNC
Cut : 50,000 mm
Draw: 200
Facial value: 10 000 Euro
Year : 2022
Mint: Money of Paris