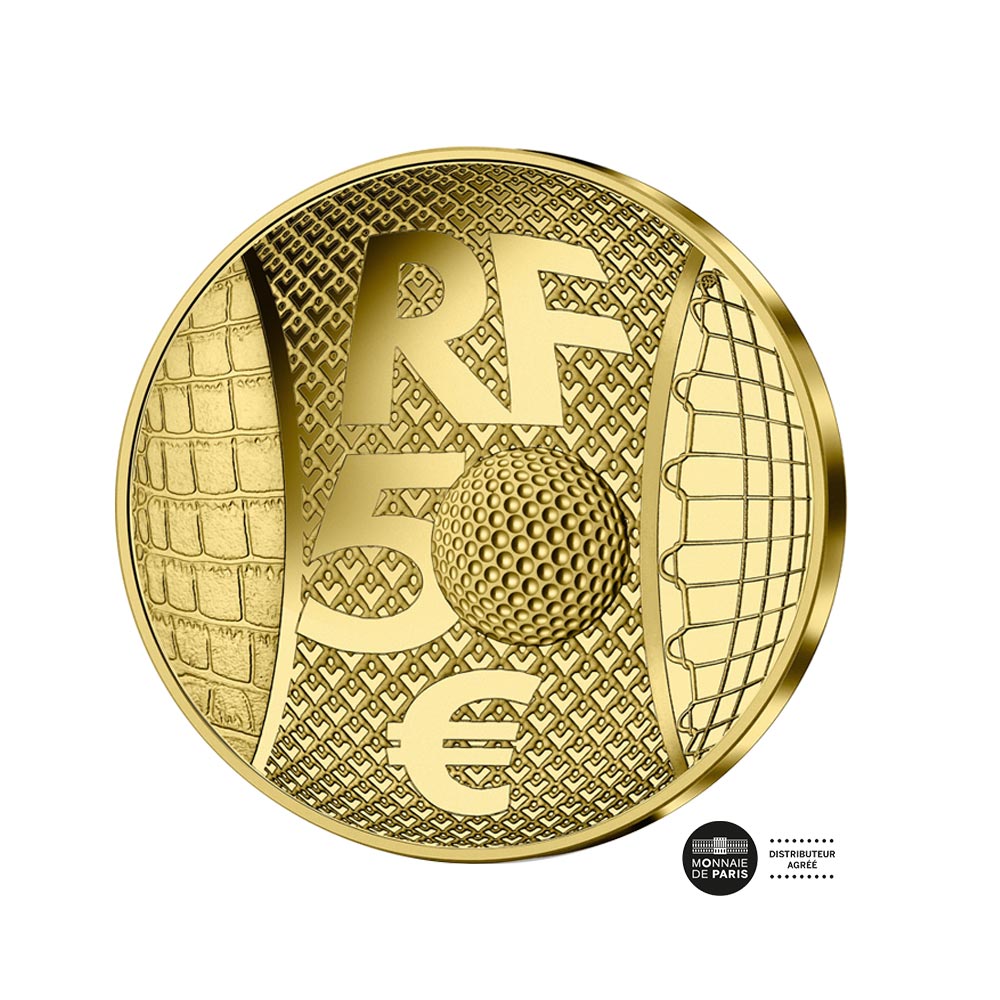 Lacoste - money of € 50 or 1/4 Oz - BE 2023
Precimacle
Add this part to your basket and benefit from 5% immediate discount
Obverse
On the face side, a crocodile, representing both René Lacoste and the house he founded, marries the higher contours of the currency. Placed on a shortbread background which evokes the
clay of Roland Garros, he dominates the silhouette of the tennis champion in
Action on the short symbolized here by perpendicular lines. A bullet is placed next to the head of the crocodile.
Reverse
The reverse of the currency is divided into three distinct zones, referring to a tennis ball above. The first takes up the texture of a crocodile skin. The second, that of the cotton dive of the Lacoste polo shirt. Finally, that of the rope of the tennis racket. In the middle of the currency sits the facial value, the 0 of which is represented by a golf ball, tribute to sport practiced brilliantly by the champion Simone Thion de la Chaume, the wife of René Lacoste.
Currency : Euro
Country : France
Metal : Or 999%
Weight : 1/4 Oz
Quality : BE
Cut : 22 mm
Draw: 500
Facial value: 50 Euro
Year : 2023
Mint: Monnaie de Paris