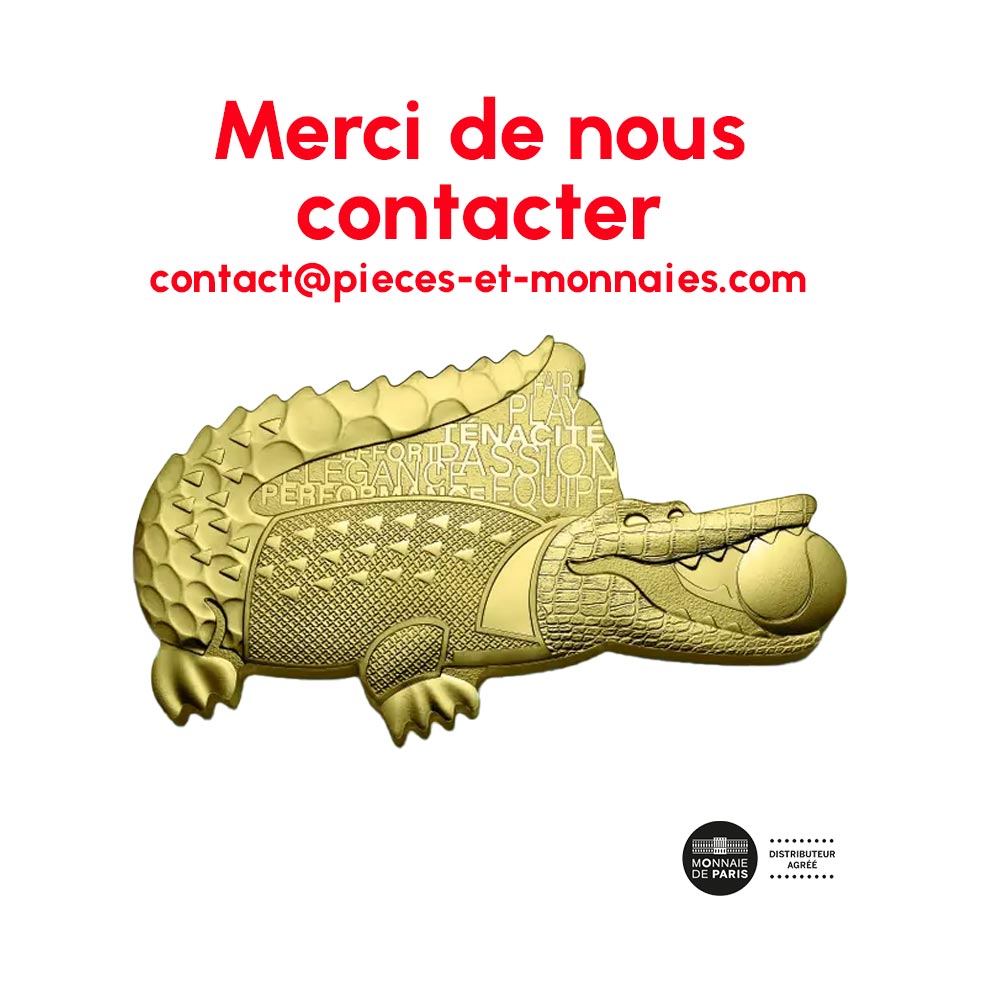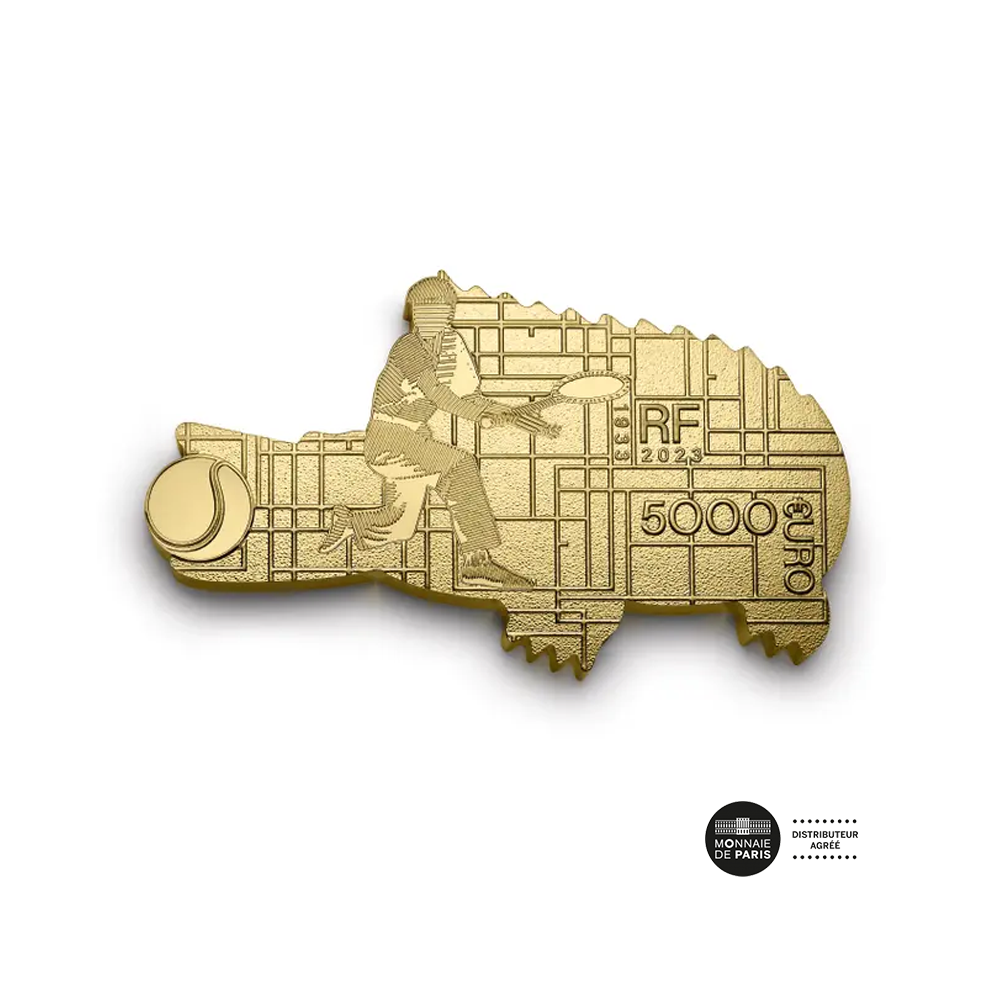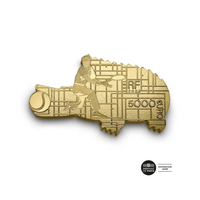 LACOSTE - Monnaie of € 5000 or 1kg - BE 2023
Please contact us on contact@pieces-et-monnaies.com for the purchase of this part. Adding to the basket does not serve as a purchase, but as a request for information.
Obverse
On the face side, the animal holds a tennis ball in its mouth, a tribute to René Lacoste, champion and founder of a brand that has since stopped perpetuating its attachment to this sport. Gold has been worked so that three materials coexist: on the head of the crocodile, that very characteristic of its skin; On the body, the pattern of the dive, signature know-how of the Lacoste house and on the tail, the pattern of a golf ball, a sport dear to Simone Thion de la Chaume, wife of René Lacoste and champion also but too but on the green. To bring movement to the whole, these three textures are dealt with here with different perspectives. Above the back of the crocodile are listed by the values ​​carried by the Lacoste house: team, passion, fair play, effort, tenacity, elegance, performance ...
Reverse
On the back, on a shortbread background which evokes the clay of the Tennis courts of Roland-Garros, where René Lacoste has won several competitions and of which Lacoste has been a partner for more than 50 years, lines recall those of the courts. This is where the value appears
Facial of money, the vintage and 1933, date of creation of the Lacoste house. René Lacoste's silhouette appears; Moved on the court, he seems to hit the
Balle caught by the crocodile which creates the link between the two sides of the currency.
Currency : Euro
Country : France
Metal : Or 999%
Weight : 1 kg
Quality : BE
Cut : 120 x 69,42 mm
Draw: 12
Facial value: 5 000 Euro
Year : 2023
Mint: Monnaie de Paris