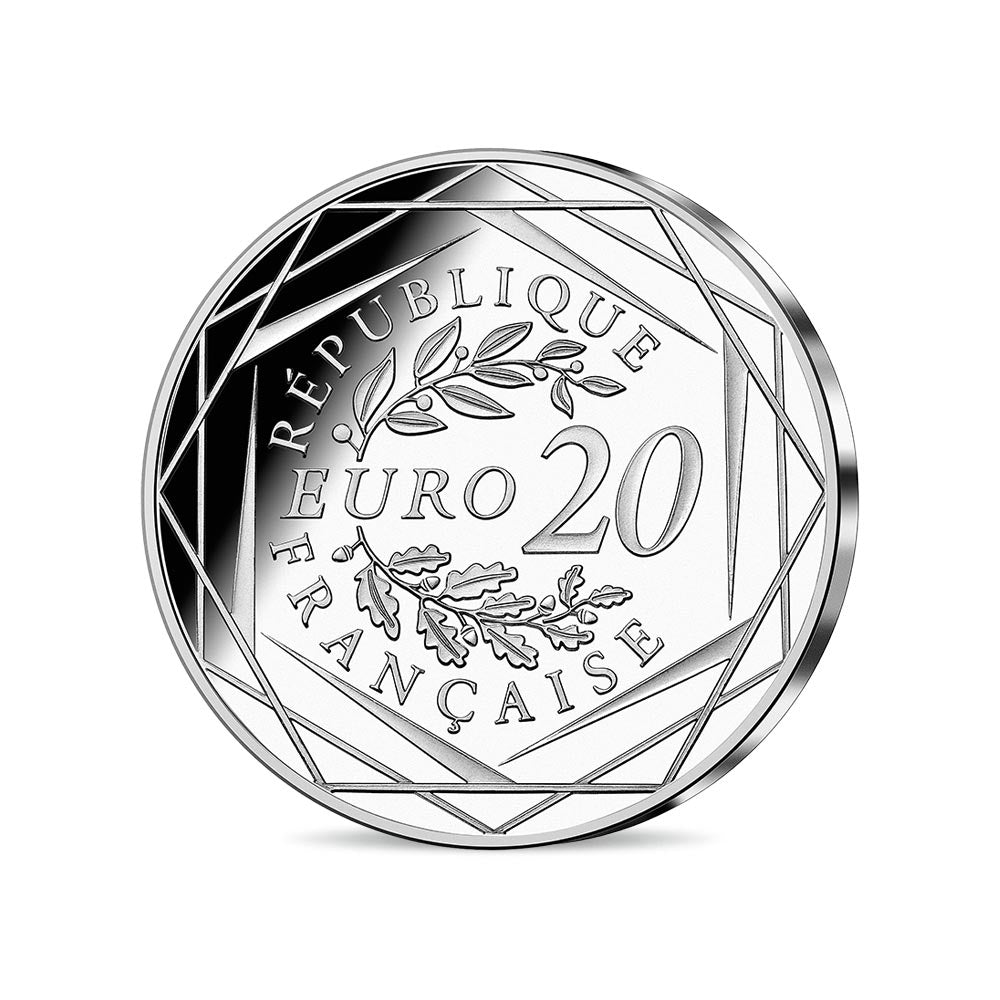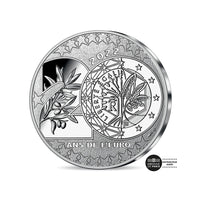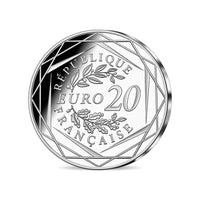 The 20th anniversary of the euro - currency of 20 euro commemorative money
Current quality vintage 2022
This commemorative currency celebrates the 20th anniversary of the euro as well as the famous French franc who marked a whole generation. The number 20 is separated into two parts; This double tribute is symbolized by the presence of an olive branch in the hollow of the "2", a natural and numismatic symbol that accompanies the currencies of 1 franc from the monetary reform of the Fifth Republic.
The "O" is represented in the guise of a 2 € piece, split into two between the original drawing by Joaquin Jiménez dating from 1999 and the new national side put into circulation in January 2022.
The opposition of the two drawings makes it possible to observe the evolution of the tree of life of the engraver, in a more contemporary form.
Devise : Euro
Pays : France
Métal : Argent 900%
Poids : 18 g
Qualité : Current quality
Taille : 33,000 mm
Tirage : 50 000
Valeur Faciale : 20 Euro
Année : 2022
Mint : Money of Paris