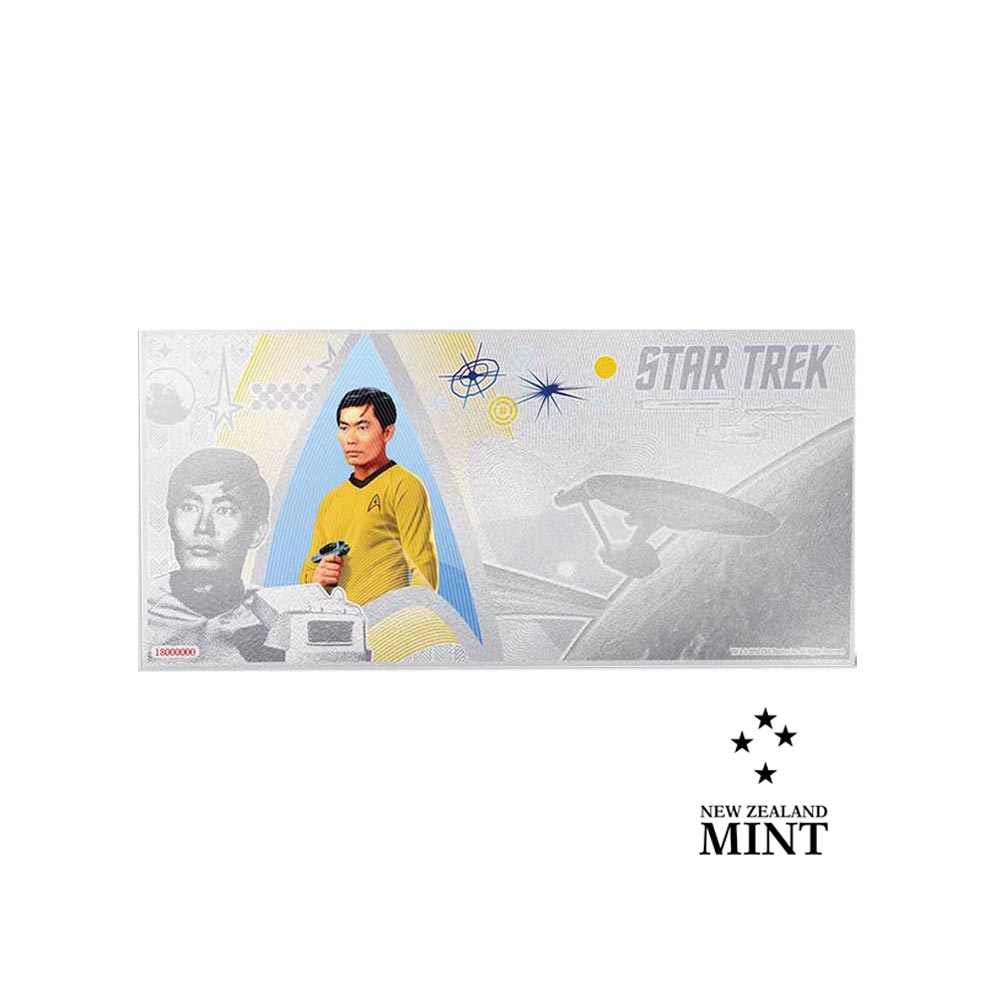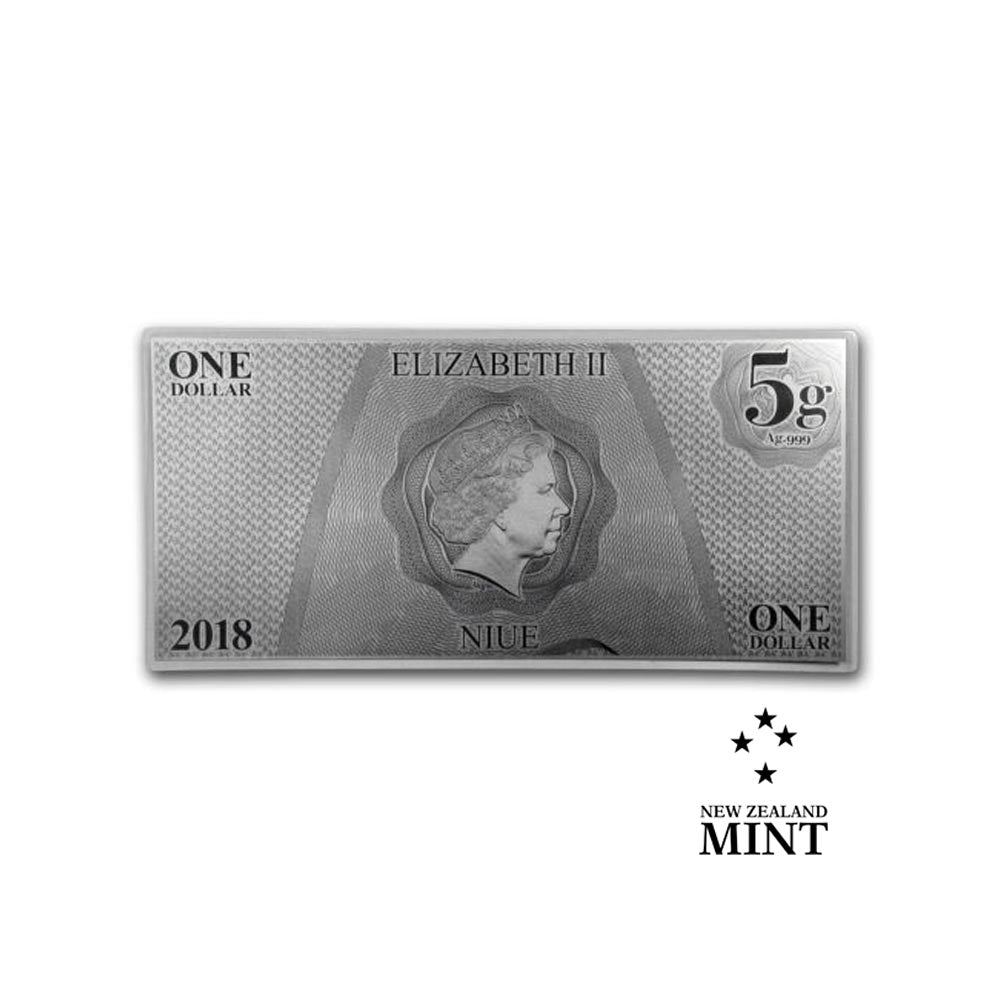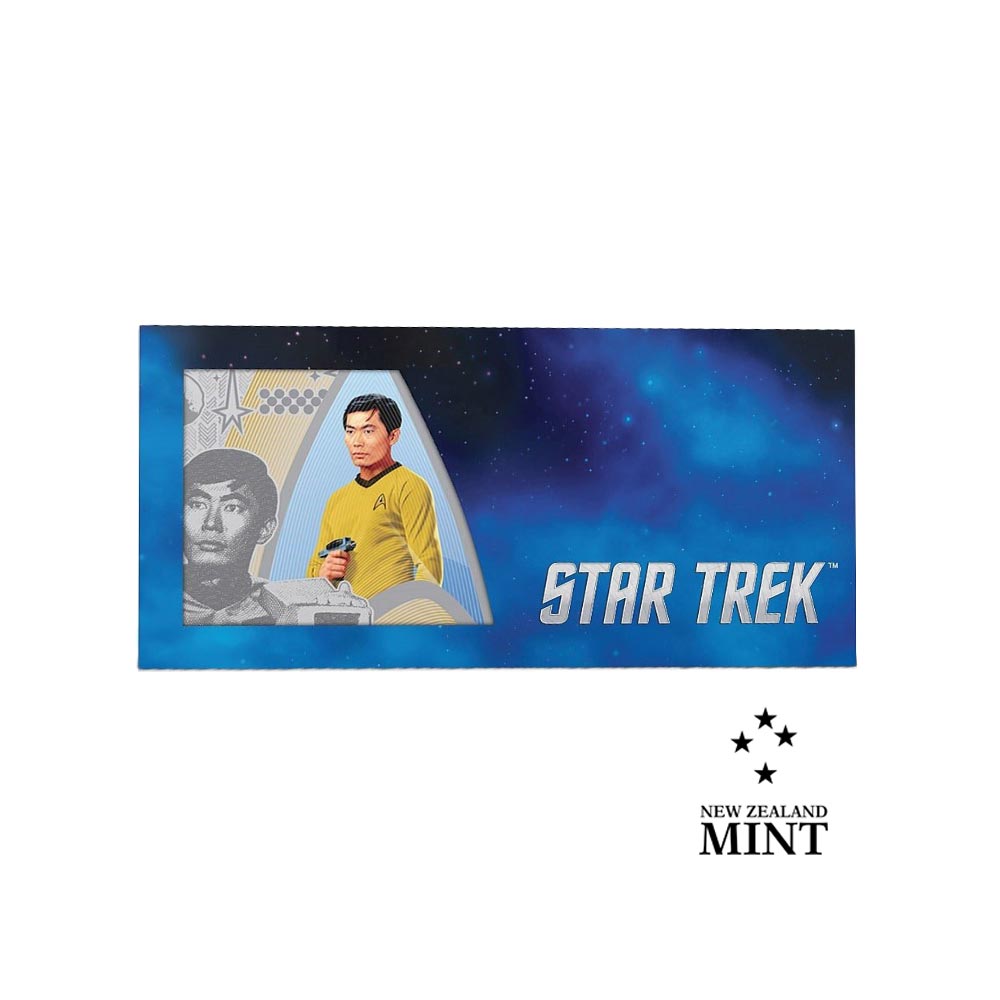 Star Trek Sulu - Niue - 1 dollar note - Silver 2018
This impressive ticket is colored and engraved with images of Sulu and the U.S.S. Enterprise NCC-1701. Made from 5g of pure silver, the ticket is printed with its unique number in the draw and it is presented in a protective pocket which resumes the details of the authenticity of the ticket.

The obverse of the note represents the effigy of His Majesty Queen Elizabeth II
Sulu is one of the seven unique silver pieces that make up the collection that also includes Kirk, Scotty, McCoy, Uhura, Spock and Chekov.
Currency : Dollar
Country : Niue
Metal : Argent 999%
Weight : 5,0 g
Quality : This
Cut : 150,000 X 70,000 mm
Draw: 50 000
Facial value: 1 Dollar
Year : 2018
Mint: New Zealand Mint