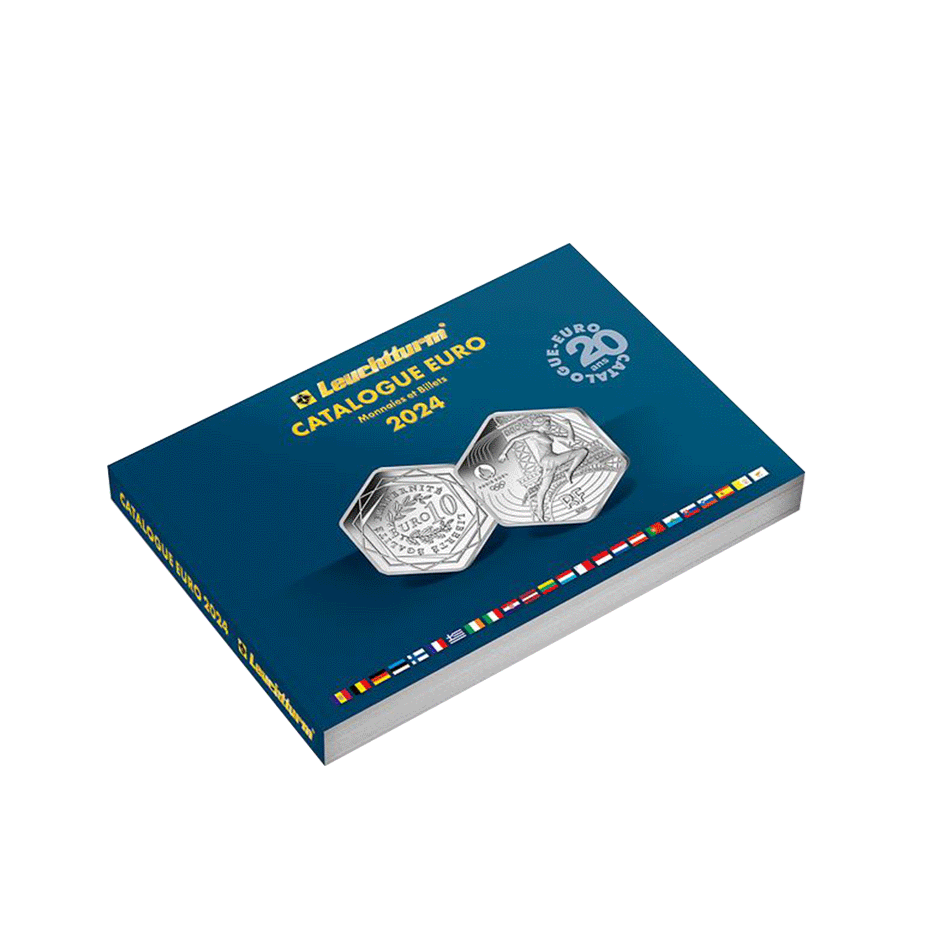 Catalog for 2024 parts and tickets
• Complete presentation of all currencies, series of official currencies and tickets since the introduction of the euro
• Summary of all 2 euros commemorative parts
• Detailed census of Euro banknotes
• Short historical reminder of the introduction of the euro
• With color photos and a lot of technical details (eg emission year, draw, material, weight, diameter / size, Euro rating)
• Extended: approx. 770 pages
The Euro catalog of Leuchtturm house offers a complete presentation of all currencies, officials of official currencies and banknotes issued in the various countries of the euro zone since the introduction of the euro. In addition, the book gives complete information on the series of current currencies, all the 2 euros commemorative pieces and the wording of the emissions common to different countries. A new edition of the catalog appears every year on December 1.
All the currencies emitted until the editorial fence is listed and the prints of old shows are updated. Color photos that facilitate the search for currencies, the news and the low price of the catalog make it an essential reference work for any Euros collector.
Devise : Sans devise
Pays : Non mentionné
Métal : N.A.
Poids : N.A.
Qualité : Neuf
Taille : N.A.
Tirage : N.A.
Valeur Faciale : N.A.
Année : 2024
Mint : N.A.