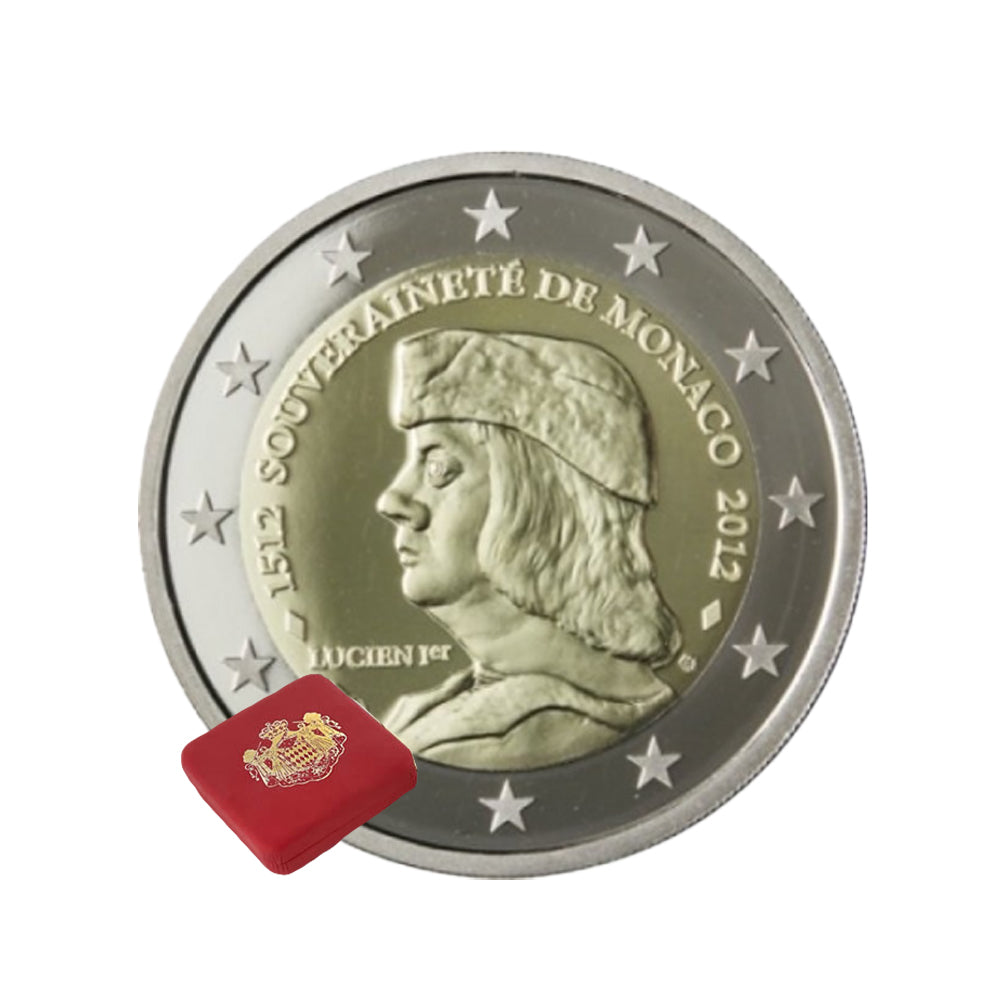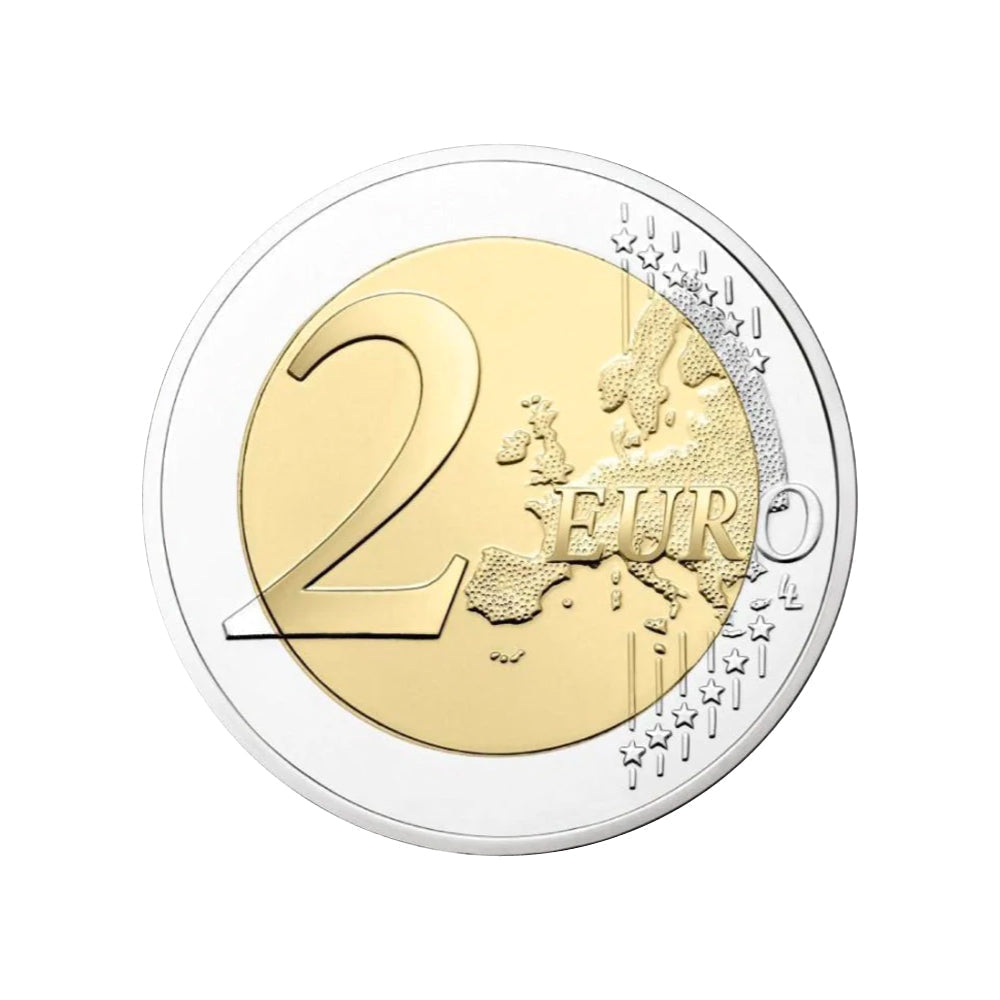 Monaco 2012 - 2 Euro commemorative - Lucien 1er - BE
Commemorative piece

500th anniversary of the Sovereignty Foundation of Monaco (1512-2012).
Obverse
Portrait of Lucien 1er Grimaldi in profile, turned to the left. The inscription "1512 Sovereignty of Monaco 2012" appears above the portrait in an arc along the upper edge of the internal part of the room. Under the name "Lucien 1er", the corne of abundance, of the workshop brand of the Monnaie de Paris.
Registration :
1512 Sovereignty of Monaco 2012
Lucien 1er
Engraver: Robert Prat
Reverse
A map showing the Fifteen States of the European Union Soudés is represented on a dynamic canvas made up of the twelve stars of the European Union.
Currency : Euro
Country : Monaco
Metal : Cupro-nickel
Weight : 8,5 g
Quality : BE
Cut : 25,750 mm
Draw: 10 000
Facial value: 2 Euro
Year : 2012
Mint: N.A.