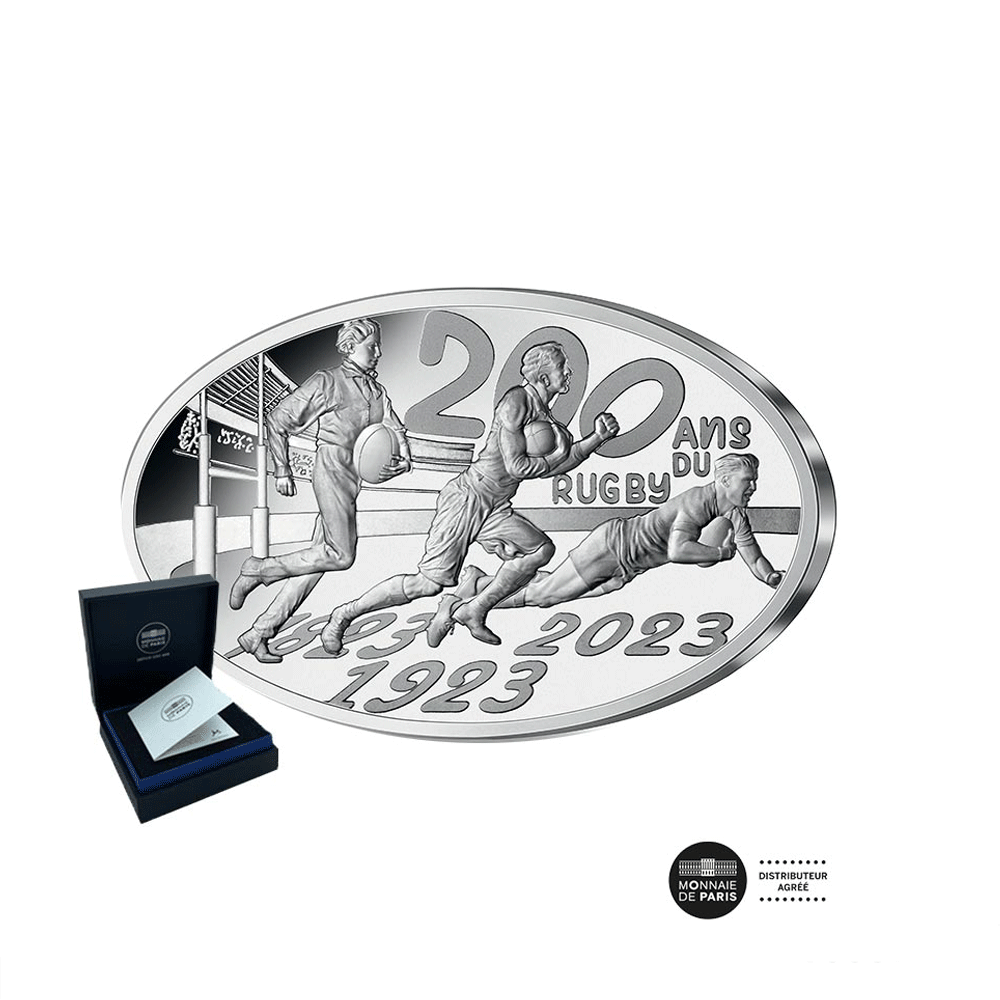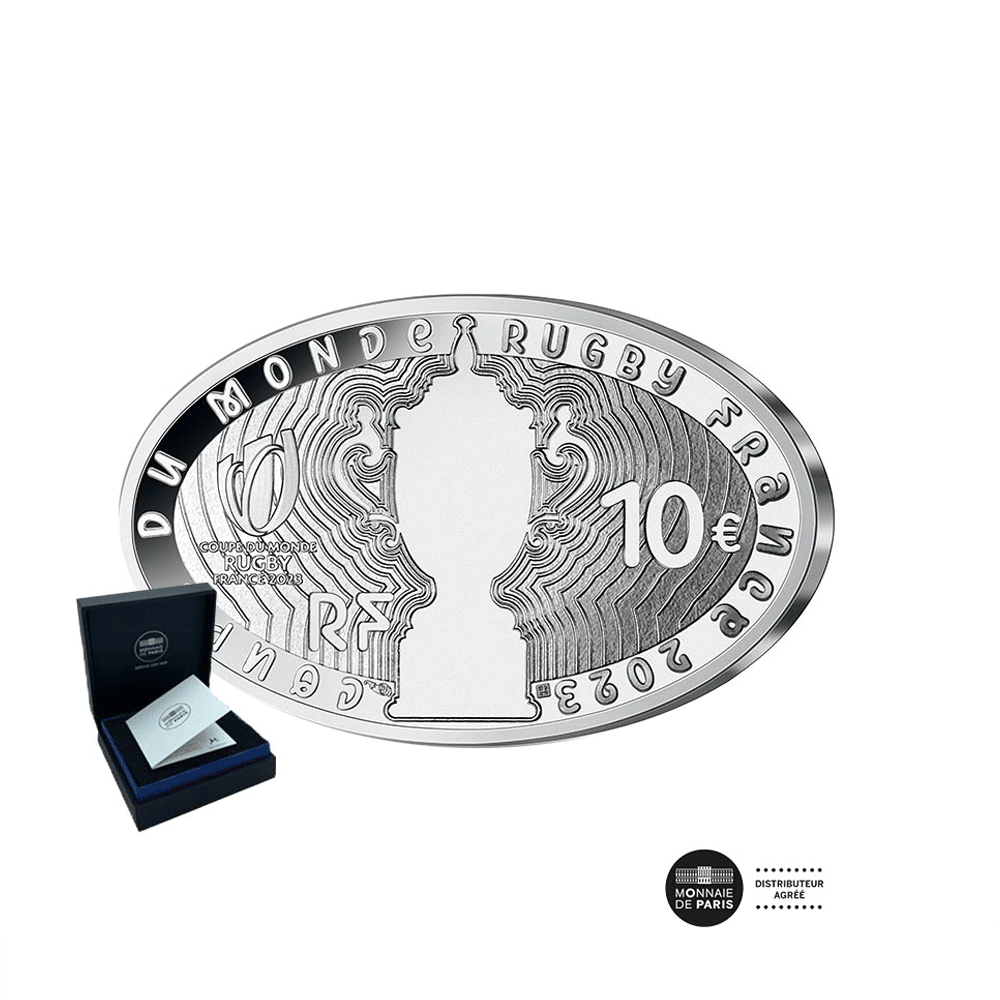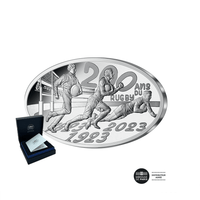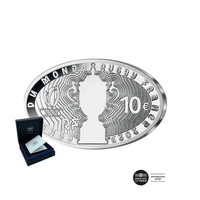 The 200 years of rugby - money of € 10 money - BE 2023
Obverse
Of form oval, in reference At ball of rugby, there face of there cash represented of profile three players of rugby To different eras. Those-this lead a stock
« together » To through THE time. That's why I wrote to you THE more To LEFT represented Thomas Webb Ellis,
inventor of rugby in 1823, fluent with THE ball below THE arm. THE second player short always, there ball tight against him. Below his feet East registered there date 1923. THE last player East A player today se throwing At floor For to mark A essay.

Reverse
THE reverse present there Cut Webb Ellis that THE winner of there cut of world will have there joy of brandish. AT LEFT of there cut figure registration RF, And THE logo of there cut of world of rugby France 2023 And To LAW, there value facial. There mention « Cut of World of Rugby France 2023» appears All around of decor.
Currency : Euro
Country : France
Metal : Argent 999%
Weight : 14,7 g
Quality : BE
Cut : 38 x 24 mm
Draw: 5 000
Facial value: 10 Euro
Year : 2023
Mint: Monnaie de Paris