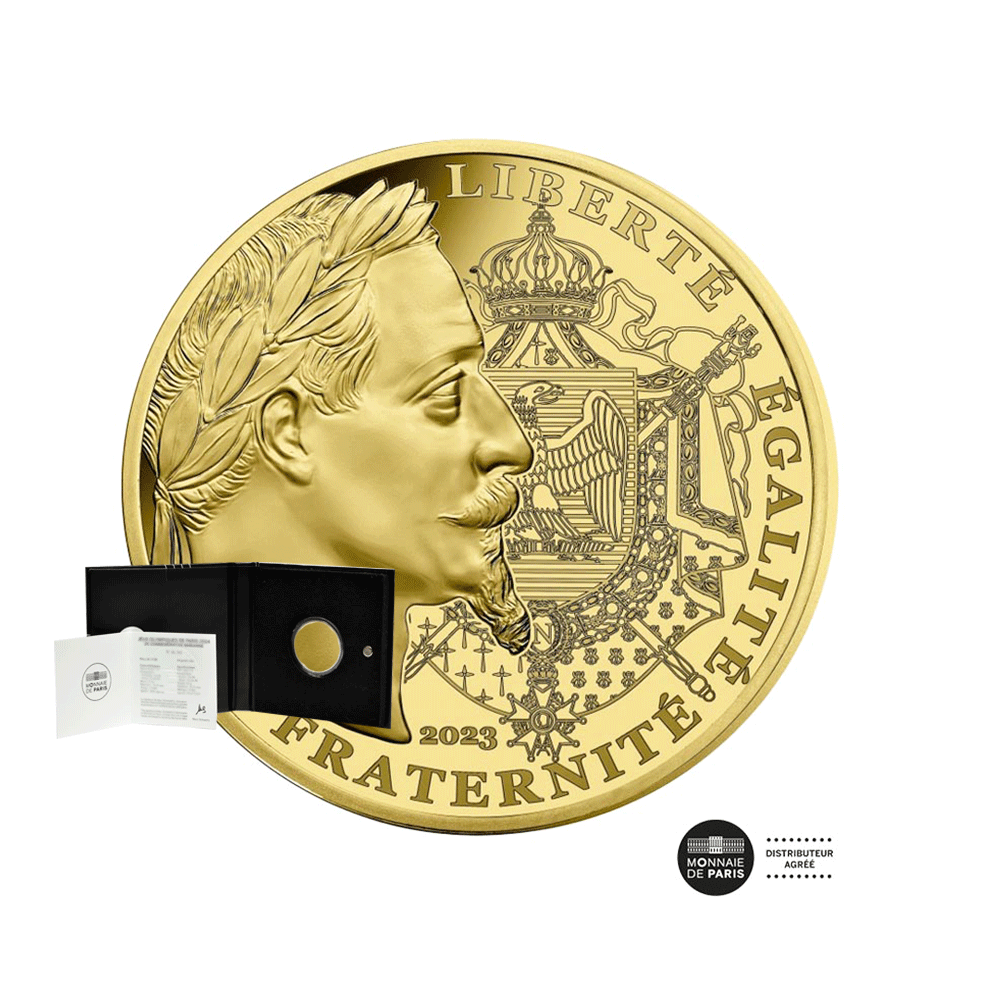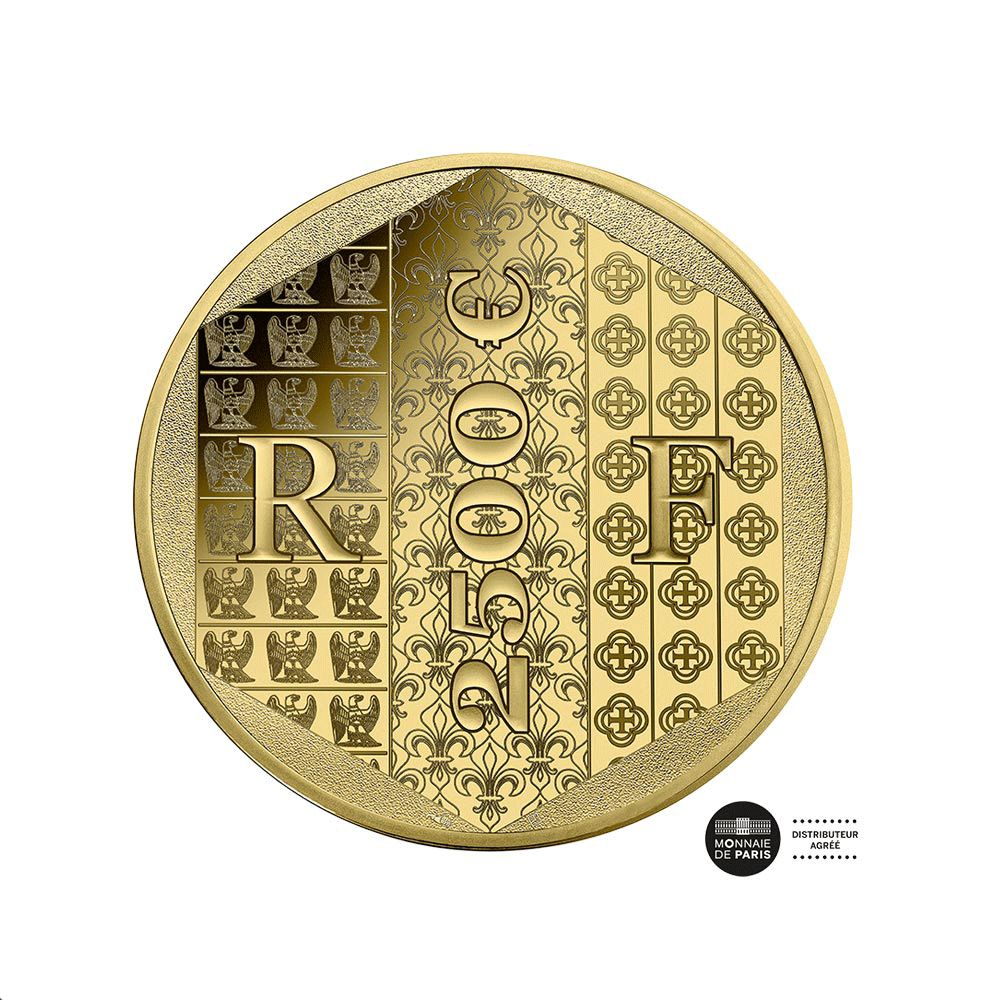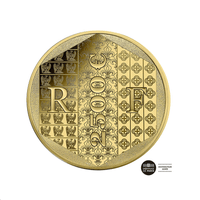 Les Ors de France - Currency of € 2500 Gold - BU 2023
Obverse
Reinterpretation of the Napoleonic Franc engraved by Jean-Jacques Barre, this currency presents on its face a laureate portrait of the emperor
Napoleon III. His profile was strongly inspired by that of his uncle Napoleon 1st, having himself built his image by drawing inspiration from the Roman emperor
Julius Caesar. To the right of its profile, we find the Napoleonic coat of arms initially present on the reverse of imperial currencies. The first part of the "ORS de France" series, this currency is an ideal gift for enthusiasts and history enthusiasts.
Reverse
The reverse of this new collection honors the three temporal eras to which the three inspirations of this trilogy belong. Finding into a hexagon, these three graphic friezes interpret the French flag in its heraldic form. The facial value, the RF acronym and the warranty punches complete the composition of this reverse.
Devise : Euro
Pays : France
Métal : Or 999%
Poids : 25 g
Qualité : This
Taille : 8
Tirage : 2 000
Valeur Faciale : 2500 Euro
Année : 2023
Mint : Money of Paris